SnapDownloader is a tool that helps you download high-quality videos from major platforms like YouTube Instagram etc .. with ease.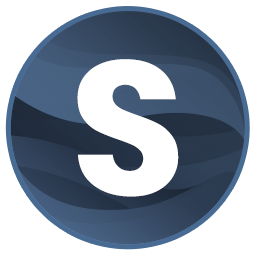 Pros
User-friendly UI
High-speed downloads
Easy to Use, Subtitle Download
Bulk downloads, Schedule download
Easily convert videos to MP4 or MP3.
8K resolution support
In-built YouTube search
Cons
only available for Windows and Mac
It allows 48 hours free trial period only
SnapDownloader
Video streaming can be fun, entertaining, and even educational. When it comes to online videos, meanwhile, you'll need constant internet access to ensure that you can watch them without interruption.
It's possible that this won't always be possible. You may experience internet outages, and your video-watching experience may suffer as a result.
While platforms like YouTube have made it simple to download videos to mobile devices, the same cannot be said for laptops and desktops.
So, what are your solutions to this situation?
This is where this tool plays a role. This tool makes it very simple to download videos so that you can watch them later when you are not hooked up to the internet.
But how does it differ from the variety of other video downloaders available?
To assist you, I've put together this full analysis of the SnapDownloader, in which I'll go over all of its features.
Product Ratings
Here are The Full Features of SnapDownloader
Download from 900 websites
Save videos from a large number of websites including your favorite platforms such as YouTube, Instagram, Vimeo, Facebook, Twitter, and TikTok.
Up to 8K resolution supported
Download videos in 8K, 4K, UHD, 1080p, 720p, and many more qualities, and enjoy watching videos in high quality.
Download private videos and playlists
Using the built-in web browser, you can easily download private videos, playlists, and other content that require the user to be signed into their account.
Save time with One-Click Mode
Set your preferred output format and quality to quickly download videos as soon as you paste a link.
Cross-platform support
With support for both Windows and macOS, SnapDownloader has been built to support the most popular operating systems.
In-built video trimmer
Cut online videos and download only the portions that you want with the built-in video trimmer.
Convert videos to audio
Download and convert videos to audio automatically without any hassle of doing it manually or with separate software.
YouTube playlists and channels
Want to download your favorite YouTube playlists and channels? SnapDownloader has got you covered!
Save YouTube subtitles
Download subtitles from YouTube in more than 50 languages, including automatic captions.
Convert to 10 output formats
Download and automatically convert videos and audio to more than 10 outputs: MP4, MP3, MOV, AVI, AAC, M4A, WAV, AIFF, FLAC, and WMA.
In-built YouTube search
Search for YouTube videos from within the app and download them right away with the built-in search and auto-suggestion functionality.
Download YouTube chapters
Select chapters of a YouTube video to download and save them as separate video or audio files.
Simultaneous downloads
Save your time by downloading multiple videos from various websites all at once.
Download Private Videos & Audio
Download videos, audio, playlists, and channels that are private using the built-in browser.
Bulk downloads
Paste up to 100 video links at once and download them all right away. No more wasting your time downloading videos one at a time.
High-speed download
Say goodbye to capped download speeds and download your favorite videos at the fastest possible speed depending on your internet connection.
Schedule downloads
With the built-in download scheduler, you can schedule videos to be downloaded later at your preferred time (automatically).
Queue downloads
Save videos to your queue list to be downloaded automatically as soon as previous downloads are complete.
Download files with metadata
Prefer to download videos and audio with their metadata embedded? SnapDownloader automatically adds metadata to your downloaded files when you enable this option.
Download notifications
Receive desktop notification as soon as downloads are complete and enjoy playing your downloaded videos and audio files right away.
Proxy setup
With the built-in proxy setup, you can add your proxy credentials to bypass geo-restrictions when downloading videos, such as those that are blocked in your country.
User-friendly and simple to use
SnapDownloader's user-friendly interface and simplicity give it a big edge over other competitors with clunky and distracting interfaces.
Dark mode
Are you fond of a dark mode? SnapDownloader's interface has been designed with dark mode in mind to avoid straining your eyes.
24/7 customer support
We take our users seriously, and your feedback is very valuable to us. We have a dedicated customer support team that is available 24/7 to answer your emails and solve your problems.
100% safe with no ads
Safety is our first priority! Our team is proud to offer the safest video downloader app in the market that is 100% secure and without any ads or bundled installers.
Reference - https://snapdownloader.com/
---
FAQs
Q1. Is SnapDownloader trustworthy?
Yes, the SnapDownloader is a reliable software tool for downloading videos from popular video websites. It also allows the program to be used for commercial purposes.
Q2. Which is the best 4K video downloader?
A. The SnapDownloader is the greatest video downloading program for 4K videos. This tool makes downloading videos from the most prominent video websites simple.
It also includes some unique features, such as the ability to download full YouTube playlists and channels.
Q3. Which video downloader is the best and safest?
A. One of the best and safest video downloaders available in the SnapDownloader. It allows you to download videos from major video sites, such as YouTube.
What makes it special is that you can use it to download everything from playlists to subtitles. Finally, commercial use is allowed, which is a testimonial to its security.
Q4. How much does SnapDownloader cost?
A. Using the SnapDownloader costs $6 for a Monthly Subscription and $13.7 for a 3-month Subscription and an Annual Subscription plan of $17.12.
Q5. Is a SnapDownloader worth buying?
A. Yes, SnapDownloader has a lot of great features, such as unlimited downloads and private content downloads, which makes it quite appealing, especially given the low price.
Q7. Which websites does SnapDownloader support?
A. SnapDownloader supports the below websites:
YouTube
Facebook
Vimeo
SoundCloud
Flickr
Dailymotion
Metacafe
Twitch
TikTok
Likee